Our roots are on the Kenai Peninsula, however, our services are mobile and ready to travel to wherever your next project may be located.
DB&C Remote Concrete Division offers state of the art mobile concrete batch plant that sets up at your location producing on time, cost efficient, quality ready mix concrete when you need it.
DB&C Remote Concrete Division provides total and complete service that is necessary for any large, high-volume project from start to finish.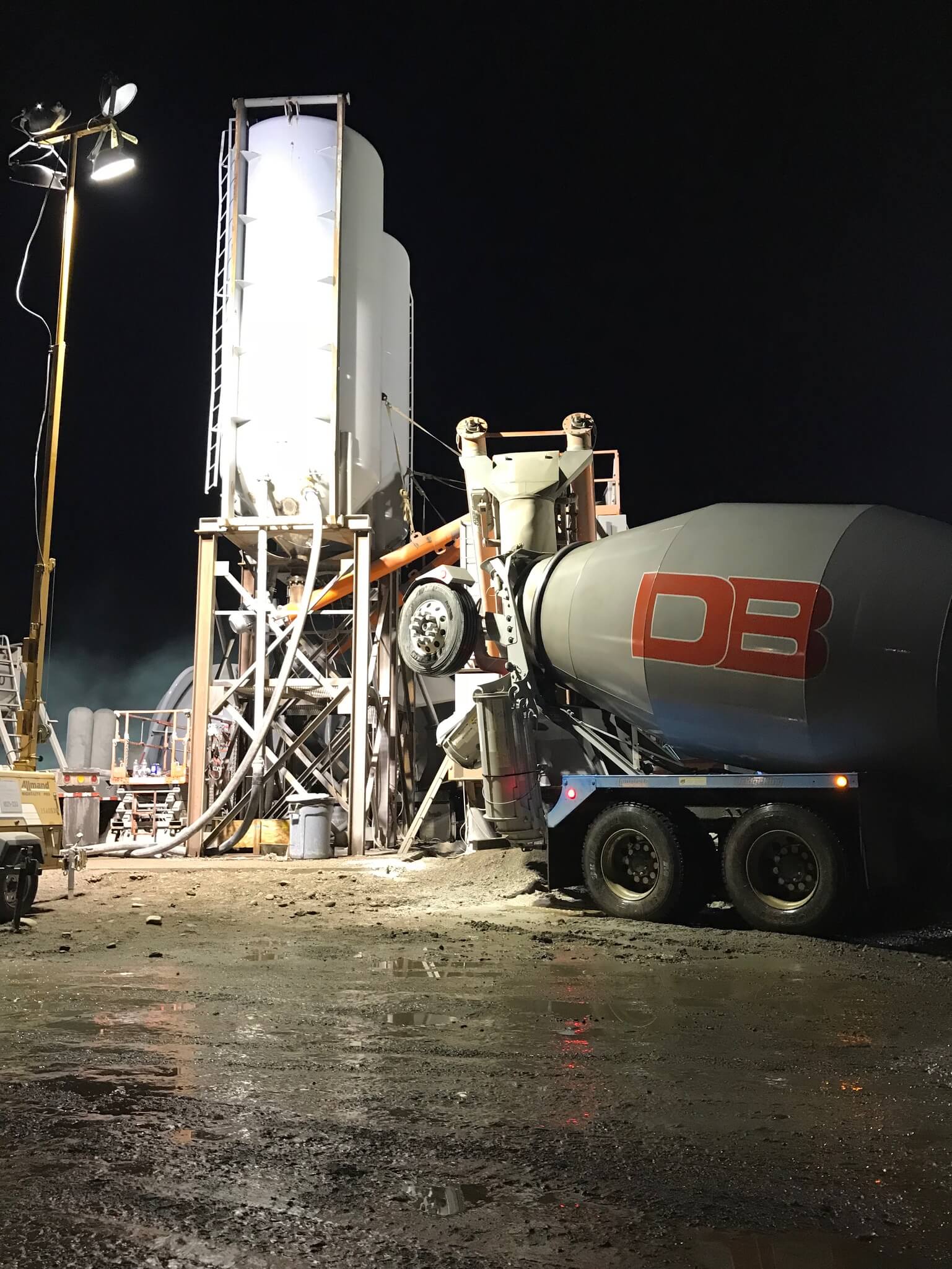 DB&C's batch plant operators have an average of 30+ years batching experience with thousands of cubic yards of concrete batched under stringent quality control guidelines.
Our staff has the knowledge and resources to assist with a wide range of concrete applications.
Aggregates & powders are hauled by our in-house trucking fleet which guarantees necessary quantities of materials for your project.
State of the art mobile batching plant that is fully assembled and operational in minimal time.
Ability to store ample supply of cement and slag for massive concrete pours.
is highly experienced in remote onsite batching for industrial, commercial, and residential projects.
Contact our team for your next remote project: