Our beginnings started in 1977 in downtown Soldotna. Scott, his brother Rusty and cousin Chuck purchased a block machine and property from Scott and Rusty's father, Leonard Davis.
The trio started Davis Block next to the old State DOT yard, which is now known as Soldotna Creek Park. Davis Block manufactured one item, 8" standard building blocks for many years with the Davis's running the plant and making deliveries.
It took several years into the 1980's and the Davis's were forced to expand their business by adding ready-mixed concrete in Seward in 1988. Not long after starting in Seward, they opened a ready-mix operation in the Twin cities of Kenai and Soldotna.
Looking for further need to expand, in 1993 the Davis's opened three locations in Anchorage. Two new ready-mix divisions first opened on West Dowling, soon after was the larger facility on C Street operated mostly by Chuck, Scott ran a block plant located on Lake Otis. Davis Block & Concrete was able to expand into the block and concrete markets in Anchorage and the Valley areas. They also branched out in the retaining wall and precast markets.
In 1999, after some growing pains of expanding in Anchorage, the Davis's sold off their Lake Otis block plant to AS&G and Chuck Davis purchased the ready-mix division, which was operated as Davis Concrete.
Brother's, Scott and Rusty remained partners at Davis Block solely located again in downtown Soldotna. They later expanded back into the Anchorage market supplying pavers and retaining wall blocks to all of the big box stores statewide.
In 2004, Rusty retired and Scott took over Davis Block & Concrete. Expansion of the precast, retaining wall and architectural block continued in the Anchorage, Valley and Fairbanks markets. More than 80% of all blocks produced in Soldotna were being shipped off of the Peninsula. Scott expanded his trucking fleet to cover deliveries, shipping block to Anchorage and hauling bulk cement back to the block and concrete plants in Soldotna/Kenai.
In 2009, Davis's had recognized they had outgrown the Soldotna location and began to construct and move to their current location on Ciechanski Road. New block production facility of 36,000 sq ft, new office building, new precast building as well as more shop capacity were constructed to accommodate the move of the entire company to one location. The company also expanded the concrete division to service remote concrete in various locations throughout the State.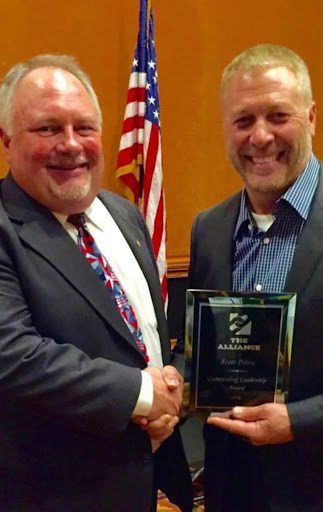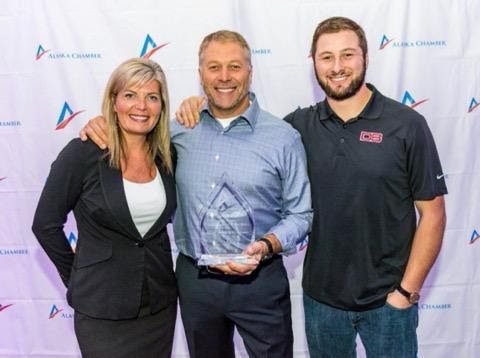 Today, Davis Block & Concrete remains locally owned and operated by the Davis Family. Davis Block & Concrete manufacturers and ships concrete products to various projects statewide. They've won awards such as AGC's Excellence in Construction award for pouring concrete on a platform in Cook Inlet. An AGC Excellence in Safety award for a stellar safety program with no loss time. And in 2016 Davis Block & Concrete received the Alaska Chamber's Bill Bivins Small Business of the year award.
Davis Block & Concrete
Certified Members Of
Kenai, AK
36122 Ravenwood Street
Kenai, Alaska 99669