This is where we got our start.
Davis Block & Concrete has been manufacturing concrete masonry units since 1977. Starting in downtown Soldotna, Alaska, along the banks of the Kenai River until the 2012 new construction of our 38,000 sqft. plant on Ciechanski Road in Kenai.
As one of the world's most durable, economical and functional building materials, Davis Block's Concrete Masonry Units (CMU) come in a wide range of colors, shapes and textures. Consider blending CMU colors to meet your specific design needs. Davis Block can blend CMU colors at the plant saving you time and money.
All Davis Block CMU's conforms to the standards for load-bearing concrete masonry units as published by the National Concrete Masonry Association (NCMA) and meets or exceeds ASTM C-90 specifications. Explore the many options for architectural design and construction that Davis Block CMU and blended CMU give to your project.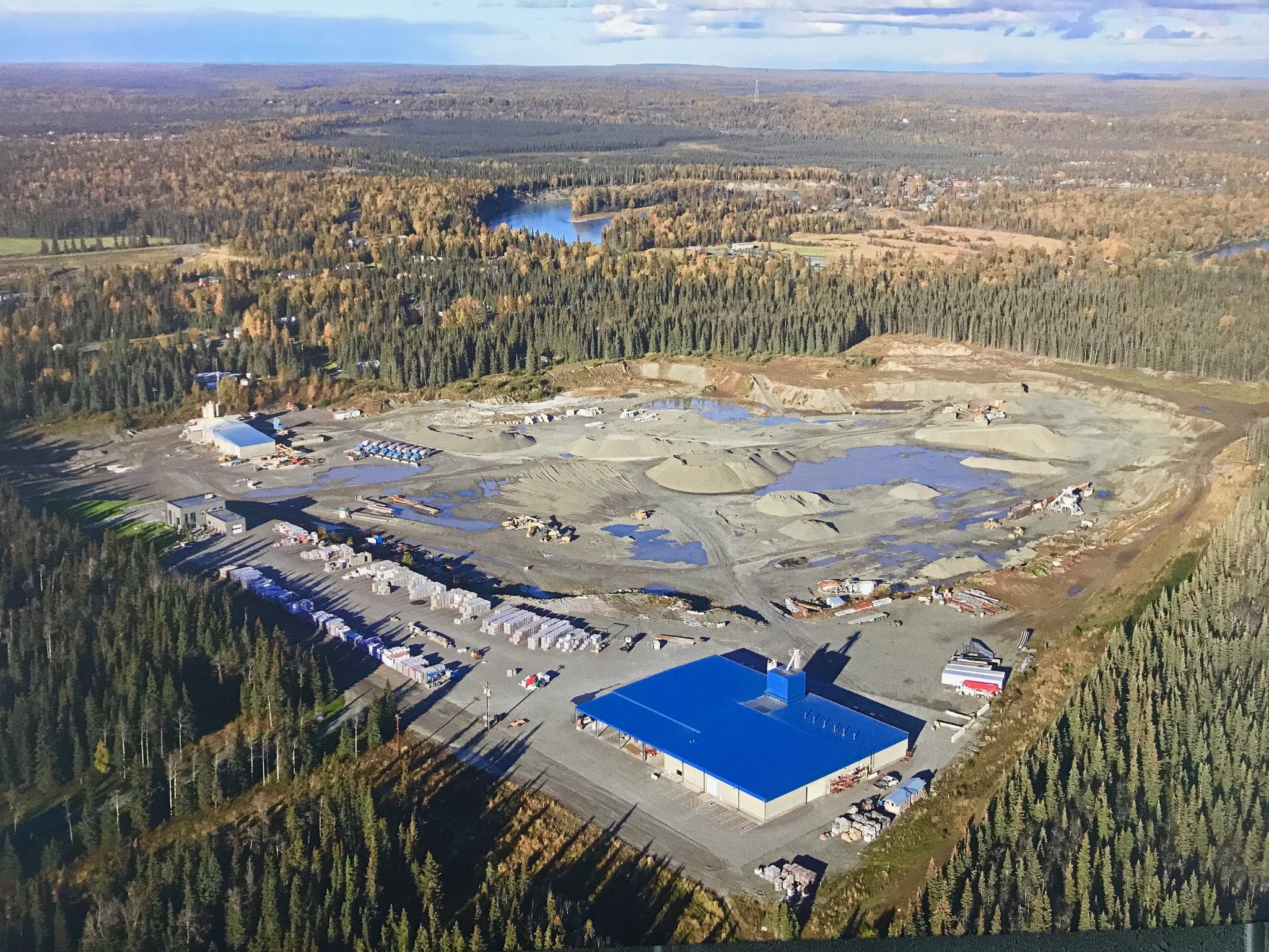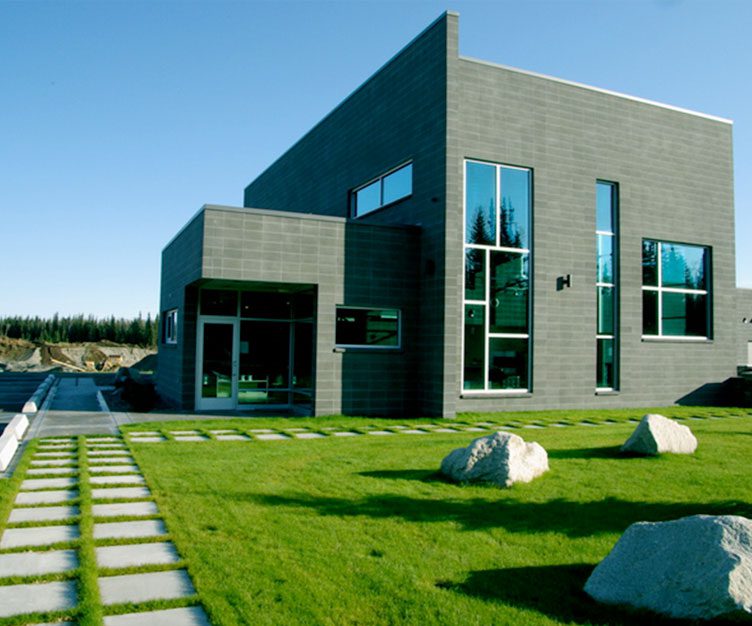 Davis Block's concrete masonry
units meet ASTM C 90.
Note: Many of our concrete masonry units are special order items that require a minimum order quantity.
Davis Block Co., Inc.. accepts no liability or responsibility for the misuse of products purchased which includes, but is not limited to, improper installation and/or application of product.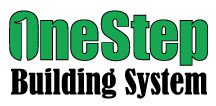 High Performance Buildings. OneStep Construction.
The OneStep Building System is a holistic, high performance building product that creates high performance walls which are completely finished, both structurally and architecturally, exterior and interior – yet require only One Product, One Trade, and OneStep! The design is adapted from a concrete form masonry unit (CFMU).
OneStep combines the beauty of masonry, the strength of concrete, and the energy efficiency of polystyrene insulation into a singular building product which dramatically simplifies the construction process and reduces the environmental impact of high performance buildings.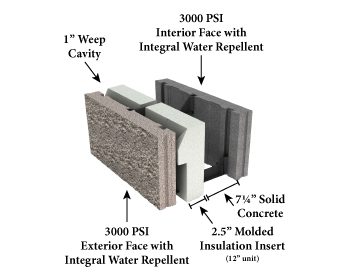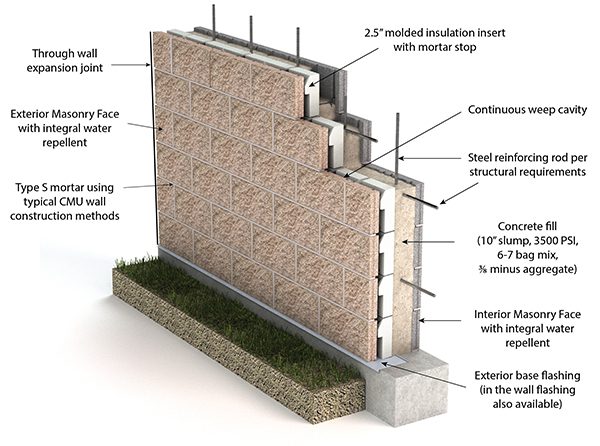 OneStep is a hybrid design that blends unit masonry construction and cast-in-place reinforced concrete into an efficient, single process, composite wall system.
The patented OneStep design:
OneStep walls have the outer appearance of conventional masonry surfaces, and are installed in mortar (using traditional methods) by masonry tradesmen. After a OneStep wall has been laid to a height of 4 feet with specified reinforcing, the interior cavity is filled with poured concrete. 
The end result is a very cost effective one operation 'sandwich wall', that has all the aesthetics of masonry and the strength of cast-in-place concrete with superior performance characteristics.
Designed to provide improved performance & economy
A cross section of a OneStep 12″ consists of a 1 5/8″ to 2 1/4″ thick exterior face shell; a 1″ air/weep cavity, a 2″ thick rigid insulation panel; a 5 3/4″ concrete filled cavity, and a 1 5/8″ to 2 1/4″ thick interior face shell. The union of the poured concrete with the interior face shell creates a solid concrete structural member that is 7 1/4″ to 8 1/8″ thick, and is designed to incorporate a wide variety of reinforcing options. OneStep achieves superior energy efficiency through a unique design that eliminates the conduction of moisture, air, and heat through the wall.
The system provides the following attributes:
Although OneStep is a high performance wall system, it is more economical than many other building systems.
Although the outer surface of a OneStep wall consists of masonry veneer members, the internal structure consists of cast-in-place concrete. 
By utilizing the ultimate strength design of concrete, OneStep structures can be designed to withstand hurricane and tornado force winds, earthquakes, and explosive shock. 
Additionally, the composition of OneStep makes it a 4-hour fire wall assembly.
For more information use the link below